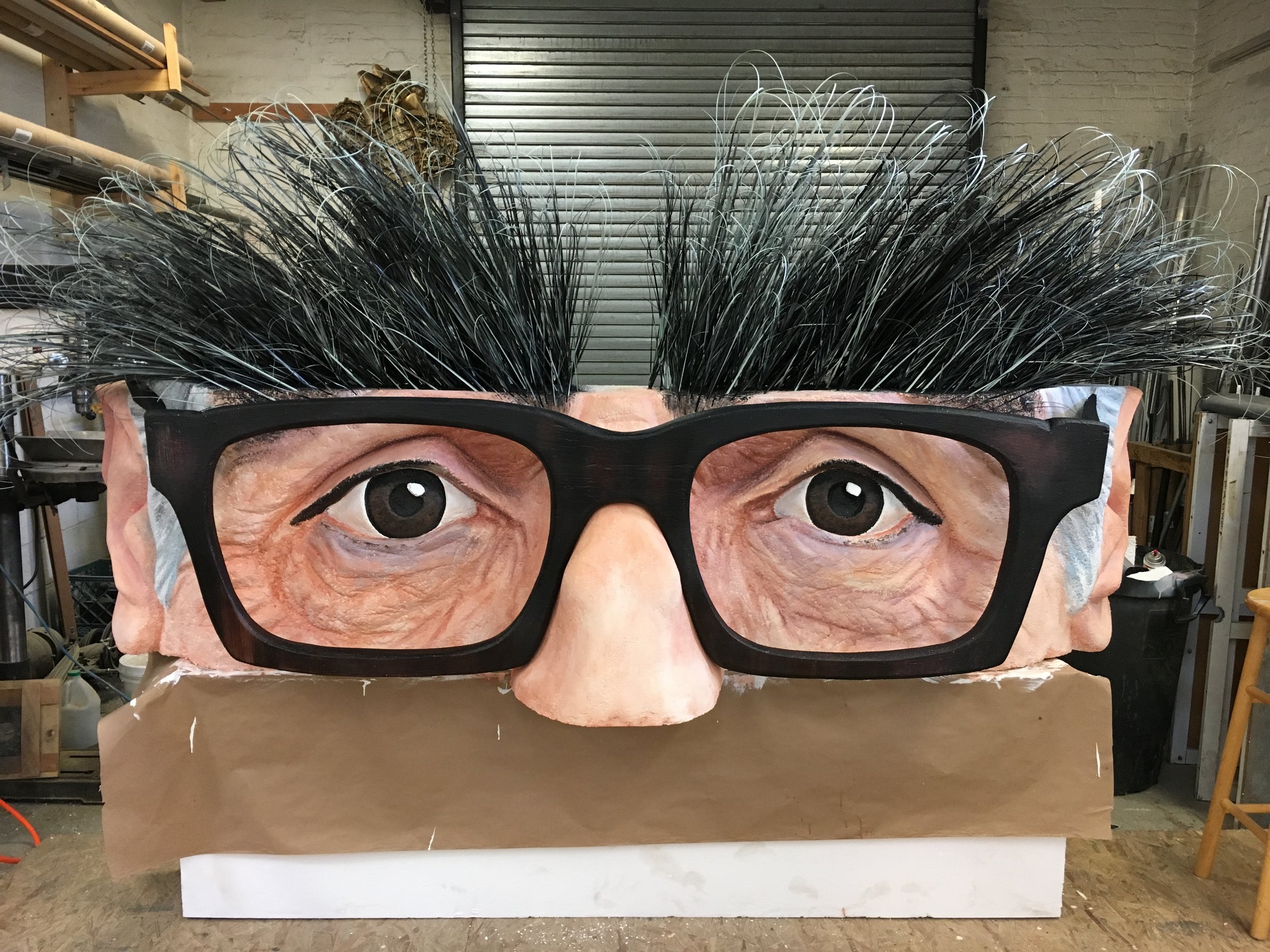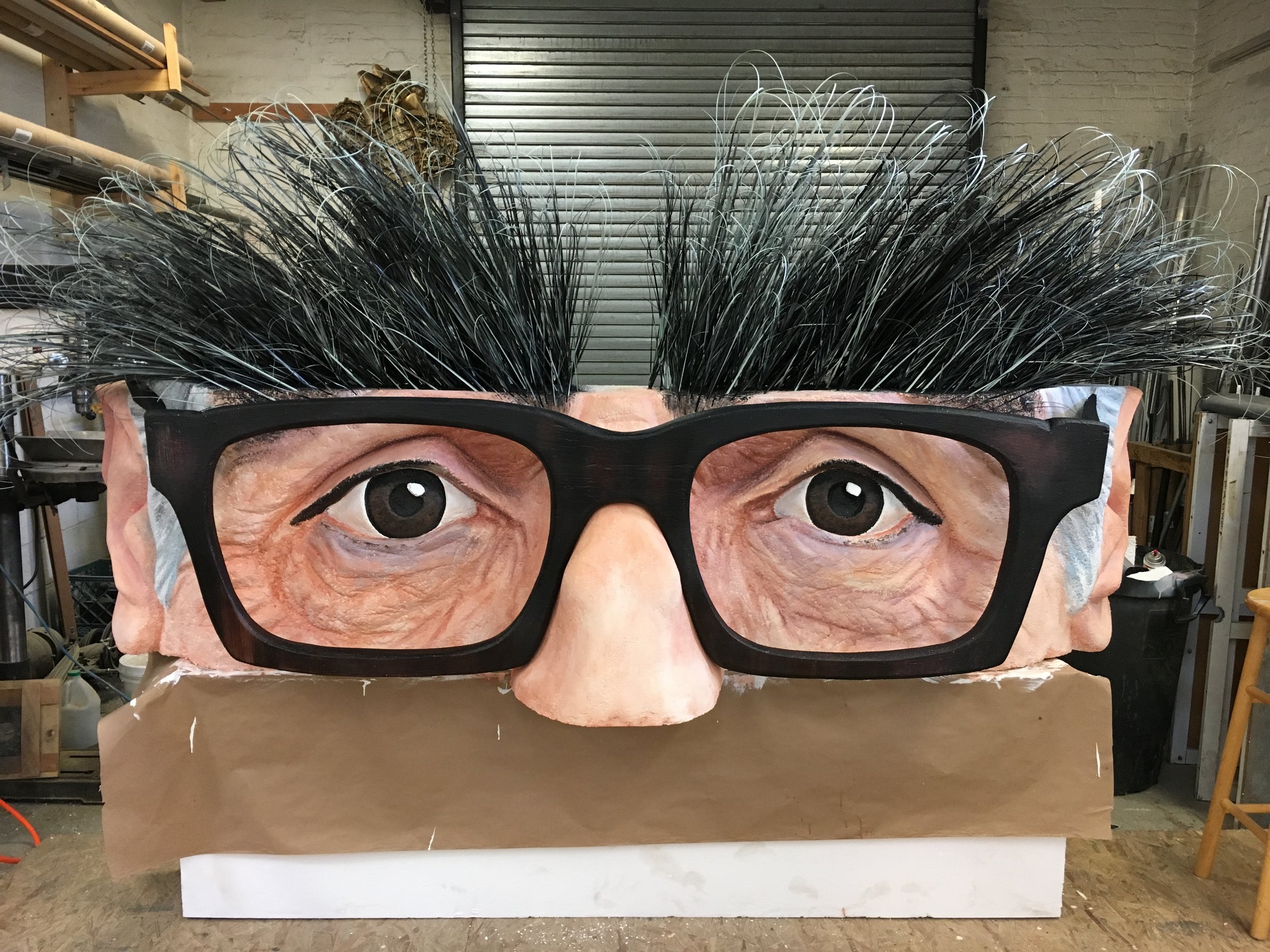 MARTIN SCORSESE'S EYEBROWS for Billy on the Street, S4.
Guest actor Rachel Dratch was invited to crawl through the eyebrow portion of this sculpture as part of Billy Eichner's "Escape Margot Robbie's Moment" obstacle course.
Vessel, 2017 by performance artist Jennifer Rubell.
Vessel, 2017 by Jennifer Rubell. Participants were encouraged to eat cookies out of the giant jar shaped like Hillary Clinton's infamous pant suit.
Bethesday Fountain, 2016 for Signature Theater's "Sweet Charity"
PIRATE and BENCH for Roundabout's "Marvin's Room," Broadway, 2017
Custom cast Sconces (x6) for Roundabout's "Cherry Orchard" on Broadway, 2016.
OCEANIC SCULPTURES for Radio City Music Hall's NY Spectacular, 2015.
OCEANIC SCULPTURES, studio picture.
JULIA ROBERTS HEAD for Billy on the Street, S2.
Guest actor Rachel Dratch invited to run through the entire Julia Rob-stacle course (all custom created by PMM) to this final station: brushing Julia's teeth, then running up her tongue and sliding down the rear slide into a giant pool of money.
JOE MONTANA HEAD for FANDUEL Event
Final hole of custom minigolf court. Produced by DKC